About Us
Located in the not-so-sleepy region of Northern Kentucky/Greater Cincinnati, CKREU is a digital marketing agency that brings the fun and excitement back to digital marketing, including PPC, Google Ads, SEM/SEO, and more. We develop exceptional, friendly relationships with our clients, and most of our clients have been highly satisfied, loyal partners for years.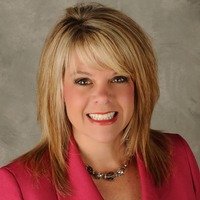 Our expertise is ideal for mid-sized businesses, particularly with multiple locations to manage. Companies from a range of industries have seen great success with our strategies. Our core industry partners are manufacturing, professional services, health services, and education.
Connie Kreutzjans founded CKREU in 2010 as a way to offer reliable, effective digital- and technology-based marketing options to clients. Today, we serve companies across the country who are looking for a partner to help them grow their business, their brand, and their products.
Want to learn more about CKREU?
---
Our Associates
Laura Cook Kroeger
Google Business Profile (formally Google My Business) Expert
Area of Expertise: Google Reviews
---
Susan Topmiller
Google Business Profile (formally Google My Business) Expert
Area of Expertise: Google Reviews, Post & Images
---
Malina Creighton
Google Business Profile (formally Google My Business) Expert
Area of Expertise: Google Post & Images
---